Global vacancy | Remote working | Apply from anywhere in the world
Principal Consultant Corporate/Commercial Banking
Empower your career with VeriPark!
At VeriPark, you have the opportunity to work for an international fast-growing company on the leading edge of technology development. We offer a dynamic work environment with remote working options, tremendous learning opportunities, and a company culture that celebrates diversity and puts people at the heart of what we do.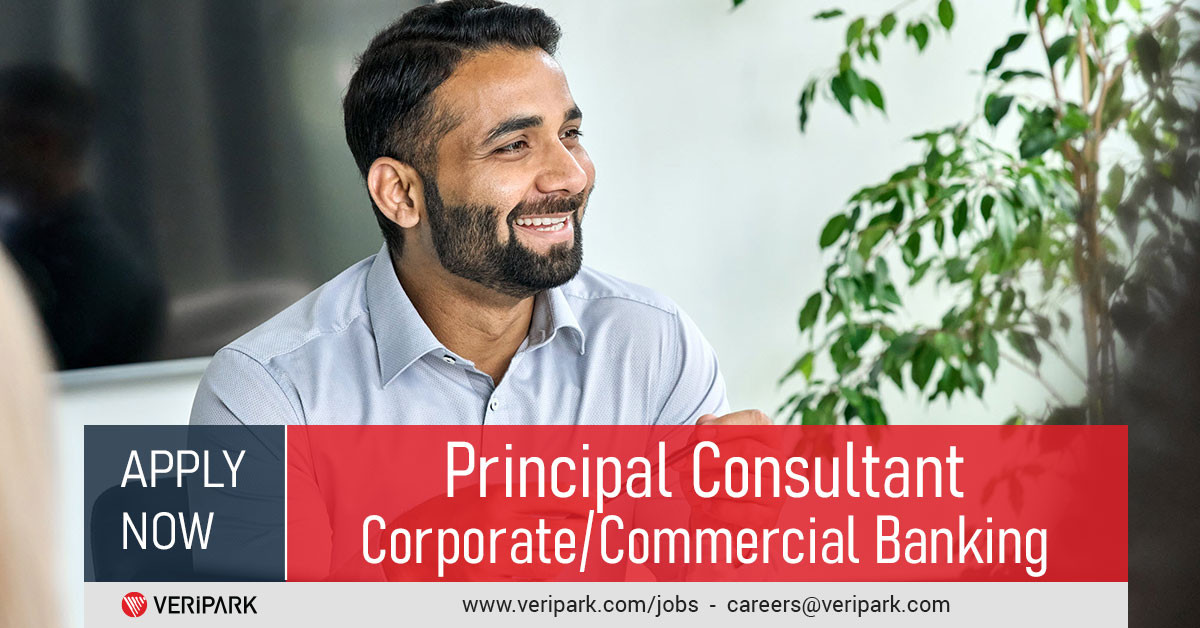 About the job
We are looking for a Corporate/Commercial Banking Principal Consultant with 10+ years of experience in providing banking consultancy to enhance customer experience in financial markets. 
The candidate should have deep knowledge of internet banking/mobile banking implementations, product development & enhancement, and experience in requirements elicitation & representation of complex IB/MB projects.
If you feel you have the right leadership skills to lead a team of technical professionals and want to explore these qualities further, and if you enjoy working with large multi-national teams and leading conversations with clients, then you will definitely enjoy taking up this challenge.
What you will be doing:
Create, review and approve Business Requirement Documents
Improve customer experience by suggesting product enhancements, innovation, & transformation
UX, UAT, and Business Rule support
Provide support to respond to client RFPs as requested by the Sales Team
Report to the Principal Consultant Digital Banking
Work in mega IB/MB implementations in the MEA region
Lead the design of strategic initiatives, innovative business ideas, & other business improvement initiatives
Be involved in requirements gathering sessions using a wide variety of analysis methodologies
Identify gaps between the existing product and client requirements and suggest possible solutions
Support our company's product development processes
Analyze all business requirements and provide detailed specifications
Work with Business Analysts, Project Managers, and the development team, especially during the project lifecycle
What we're looking for:
Minimum 10 years of experience in Corporate/Commercial Loans & Loan Processes
Busıness Development and/or Business Analyst Background
Experience in PreSales & Sales on the product being demoed
Preferably with previous experience in a large software development company with international client engagement
Strong presentation skills are a must
Experience in SME/Commercial/Corporate digital business development and innovation
Experience in Corporate CRM Processes & Product Development Processes
Experience in Corporate Sales Processes and Customer Management
No travel restrictions
Advanced English skills
In-depth knowledge of banking solutions, customer experience, business analysis, product enhancement, innovation, banking transformation, and marketing
Experienced in at least one of the banking sales or banking operations processes.
What we offer:
The opportunity to rub shoulders with some of the best professionals in the banking industry, both internally and externally
The chance to apply new age analysis methods and techniques to capture IB/MB product requirements and convert them into implementation scope
A performance-linked bonus
Remote working options
Tremendous learning opportunities
A thriving and energetic culture that celebrates diversity and puts people at the heart of what we do
Can't find a job matching your profile?