Global vacancy | Remote working | Apply from anywhere in the world
Senior Mobile Developer – Android / iOS
Empower your career with VeriPark!
At VeriPark, you have the opportunity to work for an international fast-growing company on the leading edge of technology development. We offer a dynamic work environment with remote working options, tremendous learning opportunities, and a company culture that celebrates diversity and puts people at the heart of what we do.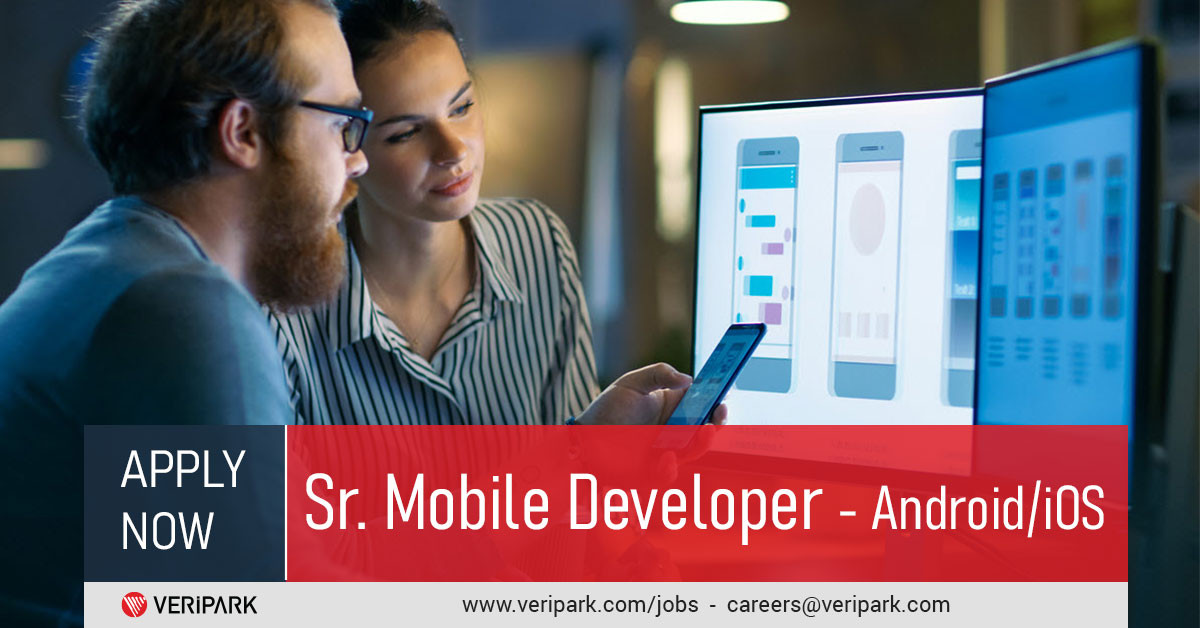 About the job
We are looking for a Senior Mobile Developer – Android / iOS, experienced in mobile-based application development. The candidate should be proficient in Android/iOS platforms, Objective C, Swift and Cocoa Touch and have knowledge of Android/iOS frameworks and design principles.
If you enjoy using your knowledge and expertise to build cutting-edge solutions, along with mentoring juniors, then you will definitely enjoy working with us.
What you will be doing:
Develop code for Android using Java and Kotlin
Develop code for iOS applications using Objective C and Swift
What we're looking for:
7+ years of experience with mobile development for Android or iOS or both
Banking experience is preferable
Solid coding practices including good design documentation and unit testing with good optimization and debugging skills
Experience in integrating mobile applications with backend services (HTTP, REST, JSON, XML, OAuth, SQL technologies knowledge)
Experience in consuming JSON/REST-based web services
Knowledge of user experience (UX)
Experience in any of these technologies: Java, Kotlin, Objective C, Swift, Flutter, React Native, etc.
Diploma / Degree in IT, BTech, Computer Science
What we offer:
The opportunity to work on new and exciting projects with experienced product teams, using the latest technologies
The chance to obtain and enhance banking/insurance experience,
A highly competitive compensation & benefits package
A performance linked bonus
Remote working options
Tremendous learning opportunities
A thriving and energetic culture that celebrates diversity and puts people at the heart of what we do
Can't find a job matching your profile?