Innovation Credit Union Canada goes live with new online and mobile banking experience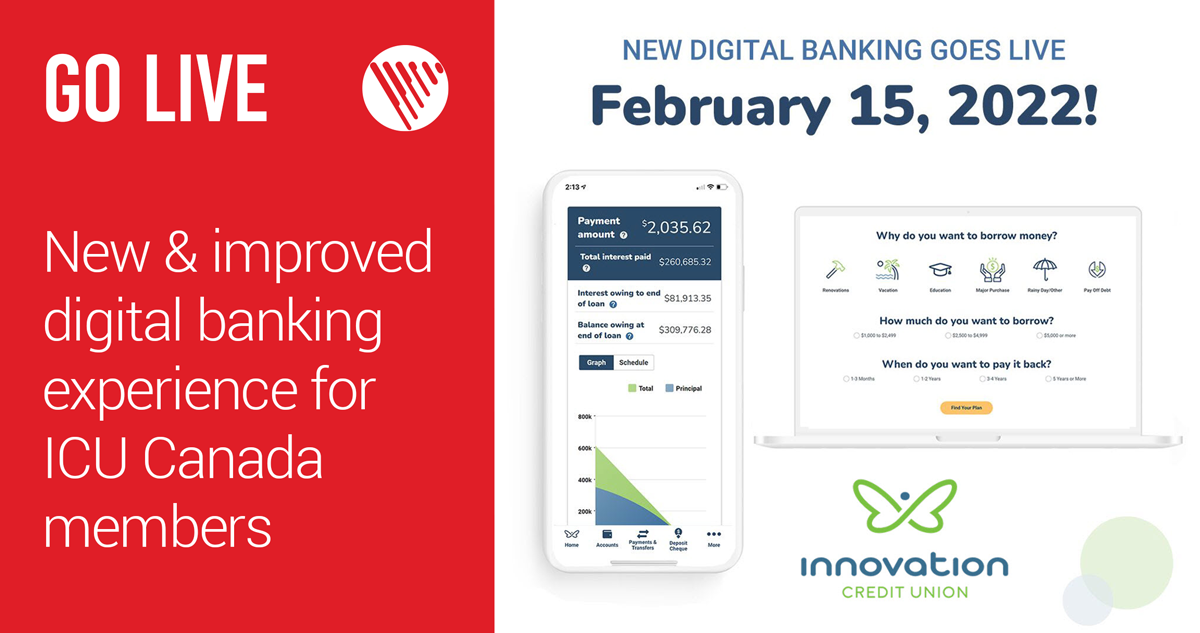 Innovation Credit Union has adopted VeriPark's VeriChannel Internet Banking and Mobile Banking solutions to provide their 57,000+ members with superior omni-channel banking journeys built seamlessly across multiple devices such as phone, tablet or computer. 
The new digital platform presents a simpler, more convenient digital banking experience with a new, improved website and a faster, more intuitive mobile app.  It provides easy to use online banking features, like new calculators and savings, loans & mortgage selector tools. Members can now instantly see which loan or mortgage is best for them, what their payments will be and even how they can save money faster. The new banking platform also offers new features that will make it easier for members to manage their own accounts, open new accounts, transfer funds, send interactive transfers and track requests.  
This launch is the latest move in Innovation Credit Union's efforts to become Canada's leading digital credit union. It allows for ICU to truly put their members at the heart of their digital transformation, strengthen the relationship with their members, provide a higher level of member service and further align to their Purpose of simplifying banking for current and future members.
Watch ICU's announcement
Innovation's New Digital Banking Experience: What To Expect
About Innovation Credit Union
Headquartered in Saskatchewan, Innovation Credit Union provides a full range of financial services to over 56,000 members including individuals, businesses, and organizations across the province. In 2017, its membership voted in favor of seeking to become a federal credit union which will enable Innovation to do business anywhere in Canada.
Through the lens of innovation and Responsible Banking, Innovation Credit Union reinvests its profits into delivering economically viable solutions for all Canadians to access mutually beneficial and affordable world class financial products and services – wherever and whenever members need them.
Read here why ICU chose VeriPark to create Canada's first fully digital credit union.
E-Book | Banking Reimagined