Microsoft Cloud for Financial Services announced for Nov. 1 - with VeriPark as launch partner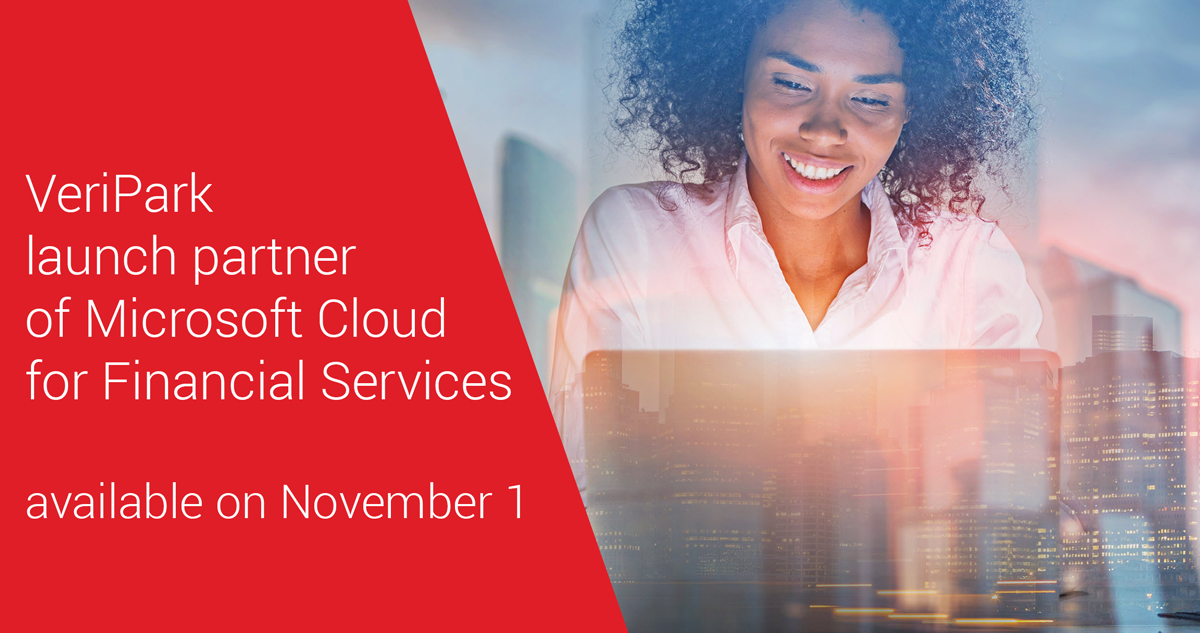 After a previous successful collaboration in developing the Banking Common Data Model and Accelerator, VeriPark is pleased to join forces with Microsoft again as a global ISV (Independent Software Vendor) launch partner for the Microsoft Cloud for Financial Services.
This industry-specific cloud introduces new capabilities that unlock the power of the Microsoft Cloud to help innovate for responsible and sustainable growth. The industry cloud has a foundation of privacy, security, and regulatory compliance across Microsoft and their partner ecosystem, including VeriPark, and it is built on an industry data model that enables interoperability and innovation. 
As a Microsoft Global ISV focusing exclusively on the FSI market, VeriPark is pleased to join forces again with Microsoft for the Microsoft Cloud for Financial Services.  The combination of the state-of-the-art platform offered by Microsoft with VeriPark's market-leading intelligent customer experience suite for FSI is already giving our joint customers a competitive advantage. The launch of the new cloud will increase that advantage, said Özkan Erener, CEO, VeriPark.
Microsoft Cloud for Financial Services integrates cloud services across Microsoft Azure, Microsoft 365, Microsoft Dynamics 365, and Microsoft Power Platform—underpinned by an industry data model, with new capabilities and customization unique to the financial services industry. 
All this helps industry partners like VeriPark to unlock unprecedented value by extending the value of the platform with additional solutions. 
Stay tuned to discover the new solutions VeriPark will launch built on this platform on November 1st!
E-Book | Banking Reimagined