First Abu Dhabi Bank - CRM
Retail banking
Customer Engagement (CRM)
Omni-channel Delivery
First Abu Dhabi Bank enhances customer & employee experience in first-of-its-kind cloud implementation in UAE
First Abu Dhabi Bank (FAB), the largest bank in the UAE, has enhanced its customer experience by moving to the Cloud with VeriTouch, VeriPark's digital CRM solution for Banking built on Microsoft Dynamics 365. This is the first successful Dynamics 365 CRM implementation on the Azure Cloud in the UAE.
This Cloud strategy means FAB now exceeds the resilience, security, and operational performance standards that are necessary for a financial institution.
FAB needed a single view of all customer interactions in order to deliver consistent and seamless end-to-end experiences to their customers. By integrating their existing systems with other key platforms, the bank aimed to reduce turnaround times (TAT) for resolving complaints and fulfilling service requests.
FAB's vision was to invest in the latest technology for its consumer banking. It wanted to have a fully-fledged CRM on the Cloud and to pioneer the use of MS Azure Cloud functionalities.
As the first in-country Cloud tenant in the UAE, they had to satisfy all the requirements of the Central Bank. This also regulates the Cloud policy of the UAE's financial institutions. FAB has effectively paved the way for the other banks in the country because the Central Bank will now adopt these policies as standard practice.
FAB wanted to take on a whole new Cloud-based strategy to access and act on data. It therefore decided to embrace a data strategy on Microsoft Azure Cloud and Azure Data Lake Storage to unlock real-time data insights and drive business decisions. The team at FAB selected Dynamics 365 + VeriTouch on Cloud as the first customer supporting application to be moved to the cloud for their future Consumer Banking CRM system.

Teamwork is the cornerstone of progress, and our team has proven this through their exceptional work in implementing the advanced cloud-based CRM system along with Microsoft & VeriPark. Their dedication, synergy, and partnership have enabled us to revolutionize how we serve our customers and drive our bank's growth. 
Group Chief Operations Officer, First Abu Dhabi Bank

Quote bg plain.png
CRM as the core of digital transformation
VeriPark has built its vertical CRM solution, VeriTouch, on Dynamics 365. It leverages the core capabilities of Dynamics CRM and tailors them to meet the unique and specific needs of banking. This enables banks to place customer relationship management at the core of their digital transformation journey. 
FAB wanted a new 'agile' way of working to respond rapidly to changing market demands. It chose CRM as one of two pilot projects where it could put this new way of working into action. Following the agile methodology, it created eight "squads", led by FAB's product owners and involving architects, technical leads, scrum masters, developers and testers from VeriPark to generate the output. 
VeriPark analyzed the current and target state, then developed a workable, pragmatic plan involving all stakeholders. This involved multiple stages going live one after the other. VeriPark deployed all relevant VeriTouch modules under strict timelines using the same agile approach.
The project went from idea to execution in just 5.5 months. The first phase included setting up the environment and going live with the high-priority service requests (SRs). Then, only three months later, FAB went live with the fully-fledged complaints management module using VeriPark's unique functionality, called the GPC (Generic Process Configurator). This quickly and easily configures complaints into the subject types that fit them best.
Faster response times, increased customer satisfaction
The Complaints & Service Requests module ensures that customers only tell their story once, so improving the turnaround times for complaints and service requests. It also improves the complaint and service request capturing process by automatically routing them to the relevant back-office for fulfillment. The module now contains 240+ Service Request types and 160+ Complaint types, which cover all aspects of Consumer Banking.
The module's effectiveness is enhanced through the integration of Robotic Process Automation (RPA). By leveraging RPA, Dynamics CRM automates repetitive tasks, including the efficient capture of customer requests for liability and clearance letters across branch, mobile banking, and internet banking channels. On a daily basis, RPA automates the completion of over 350 letters, exemplifying the efficiency and productivity it brings to FAB's operations.
Customer 360 module as the single source of truth
The next step was to go live with the Customer 360 Degree View module from VeriTouch. Consumer Banking branches were soon using Customer 360 in their daily operations. Fully delivered and live, Customer 360 serves as a single source of truth by breaking down data siloes that create multiple versions of the truth. Bank staff no longer need to use numerous standalone programs to cater to customer requests, which helps eliminate errors and reduce turnaround times.
The Customer 360 module offers many role-based dashboards, such as Relationship Manager, Branch Manager, and Contact Center Agent. These provide valuable insights to various bank departments and help strengthen brand loyalty, improve customer service, and deliver a consistent customer experience. At the same time, they empower employees and contact center agents with a 360-degree single-user interface with data and transaction capabilities.
Using a CRM with a single view of the customer in both the front and back offices helps keep the front and back offices in sync and enables them to identify and segment their target markets to increase cross-selling.
On-premises to Cloud migration with real-time data sync 
Data migration was a critical success factor for the project. FAB and VeriPark worked closely on the finalization and execution of the data migration strategy and the near real-time service for the incremental updates.
FAB and VeriPark conducted many workshops to bring this Cloud functionality to FAB customers. These helped design the real-time data streaming architecture for the first time. They also used them to decide which data needed to reside in Dynamics and which data didn't have to be in Dynamics.
The project team consolidated data from multiple FAB source systems into a central location on Azure Storage. It then further processed and migrated the data to the Cloud CRM using the Azure Data Factory component. It also set up Azure Data Lake to extract the data from Cloud CRM, which is used by Power BI for reporting.
Using the Dynamics 365 Cloud and Azure infrastructure, the project team successfully migrated 19M on-premises records from backend systems to the Cloud CRM. This now enables an almost real-time CRM service in just a few seconds. A comprehensive reconciliation was also part of the activity.
Near real-time service also enables the project team to incrementally update the CRM whenever there is an update in the Core Banking System.  The successful data migration was a result of the exceptional joint efforts and collaboration between the VeriPark and FAB teams.

In the ever-evolving landscape of technology, our team has demonstrated remarkable enthusiasm and adaptability in implementing the advanced cloud-based CRM system, alongside Microsoft & Veripark. Together, we have fortified our bank's technology foundation for future growth. I want to extend my deepest appreciation to both internal teams and partners in achieving this remarkable milestone.
Acting Group Chief Technology Officer, First Abu Dhabi Bank

Quote bg plain.png
FAB's Agile CRM vision realized 
FAB and VeriPark teams formed a separate squad for automation testing and accelerated the process by using test scripts to verify the functionality of SRs for the Customer 360 and Complaints Management modules. Using test cases to detect bugs decreased the amount of human intervention in the testing process. This was extremely cost-effective and reduced the time to market of releases, as well as enabling more incremental releases. 
The whole testing and deployment pipeline on Azure was automated. Once the manual test case passed, it was never manually tested again. The DevOps pipelines performed automated deployment, so each release deployed in different environments at the push of a button. This reduced a typical deployment of one to two weeks to one to two days. These two features helped the bank do many stable releases in the production environment and complete the project quickly.
By the end of phase five, FAB had already implemented 240+ service requests, including end-to-end automation of complex service requests using full straight-through processing (STP). This was a huge achievement for the bank because these were the top prioritized 240 SRs. They were the most used and the most needed by customers and the bank staff.
Putting customers at the center of every decision
Unlike disparate systems that don't talk to other software and that don't put the customer at the heart of the consumer banking strategy, VeriTouch CRM is now connected to and can retrieve data from many different systems and applications used by the bank. These range from debit card and credit card systems through to accounts, loans, alerts and the customer's interactions through different channels.
By putting its customers first and seeking to meet their needs using cutting-edge technology, FAB is setting new standards for all banks and making banking activities easier for everyone.
About First Abu Dhabi Bank
FAB, the UAE's largest bank and one of the world's largest and safest institutions, offers an extensive range of tailor-made solutions, and products and services, to provide a customized experience.
Through its strategic offerings, it looks to meet the banking needs of customers across the world via its market-leading Corporate and Investment Banking and Personal Banking franchises. 
Download the case study with infographic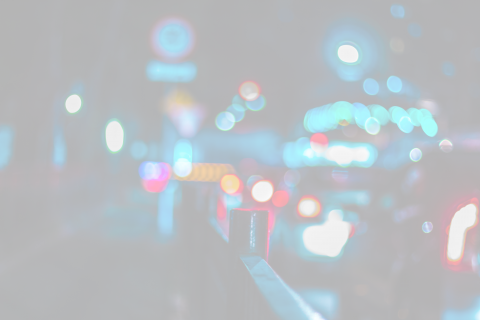 Subscribe to our newsletter