ING Turkey - Branch Automation
Retail banking
Branch Automation
ING Turkey cuts down customer onboarding time from 25 minutes to just 6 minutes
Customer onboarding is becoming an increasingly important part of the customer lifecycle. This is the first interaction point and sets the tone for the entire relationship. Instead of a drawn-out process, in which customers are required to answer the same questions and produce documentation, banks need to deliver a quick, effective and intuitive onboarding process. Simplification will also impact the bottom line as customers tend to drop out of the onboarding process because of the volume of information required.
ING Turkey, a leading global finance corporation, has entered the Turkish market in 2007 through acquisition and emphasizes a banking model based on innovation and digital transformation. However, entering the market through mergers and acquisitions meant that the bank had to deal with decades-old legacy systems. The main issue was a poor user experience that made it impossible to deliver truly compelling user interactions.
The user experience with our legacy systems was a significant issue, said Bahar Savaş, Application Development Core Banking SVP, ING Turkey. As a bank focused on digital transformation and innovation, we rely on creative people. Thus we needed to attract new talent and we had to offer people new and intuitive software. Meanwhile we spent a considerable amount of time on training people and improve ourselves in terms of employee turnover. 
The best user experience for the best customer experience
As it evaluated alternatives, ING Turkey focused on a core set of goals that would help it deliver its vision. First was the user experience with a focus on ease of use and intuitive operation which would empower the bank's employees.
"We wanted a solution that was so simple that an employee could start using it without training," explained Savaş. The application would also need to deliver a seamless experience from headquarters to branches to facilitate information sharing.
The second goal was to deliver a high level of performance and security on the new architecture. The legacy application was built using the client-server approach and the new service-based architecture would drive improved agility and flexibility required to support digital transformation initiatives within the bank.
The main goal, however, was to transform the customer experience. As it moves towards digital operations, the bank was looking to deliver a fully digital customer experience resulting in improved engagement and reduced time to onboard new clients. This made the onboarding process one of the most important focus points of the project.
Reducing wait times by 50% with entirely new processes based on customer experience
ING Turkey selected VeriBranch, an integrated branch automation solution as its framework and the solution created using VeriBranch has had a dramatic effect on the optimization of branch operations. While the bank agents might have had to use up to 10 different screens during some of the transactions, they can now do everything on a single screen. Especially customer onboarding efficiency has been improved dramatically thanks to VeriBranch and the changes made on core banking and UI processes. This e-KYC (Know Your Customer) approach centralizes customer information and empowers ING employees to deliver improved customer service.
Streamlined and optimized branch experience  
ING Turkey managed to cut the customer wait time significantly by 50% by improving the processes. For example, the time to onboard a retail or SME customer decreased from 25 minutes to just 6 minutes. Instead of a long process and many documents to be signed, a customer now just has to sign in a single step in the process. That clearly shows that ING Bank is focused on customer satisfaction and experience. The overall branch experience has been streamlined and optimized as applications used by employees have been integrated and consolidated for a user-friendly experience.
The application is also integrated with campaign management while providing a 360-degree customer view. With this customer-centric approach, ING Turkey can deliver personalized services and offers while also ensuring improved insight into customers, their interaction history and their behaviour and preferences.
The length of standard training for new employees reduced from 2 days to just 1

Customer onboarding time decreased by 76% - from 25 minutes to just 6 minutes

Customer wait times reduced by 50% with entirely new processes based on customer experience
Reducing new employee training time by 50%
The framework selection process is very important to project success. We were looking for a resilient and powerful platform that would deliver the security, compliance and user experience components and features we needed. This was exactly what VeriPark delivered, said Bahar Savaş, Application Development Core Banking SVP.
The two companies adopted a partnership approach. The implementation team has done a great job driving the adoption. "This is critical for us. We want to have the best people and we are no longer losing talent because of legacy technologies", explained Savaş. "We have also managed to significantly reduce the length of standard training for new employees from 2 days to just one, improving our productivity and cutting costs. Because the application is so intuitive, we could migrate many of our training courses online."
VeriPark's branch automation solution delivered a standardized and integrated framework that streamlined development for 150 developers and improved their productivity. The team can harness advanced security and compliance features to deliver new products that can be rolled out and integrated quickly and efficiently. 
The project delivered a broad range of benefits that will lead ING Turkey on its journey to digital transformation and continued market success. In the future, ING Turkey plans to support additional processes and roll out gamification features that will reward branch employees for successful sales. People will be awarded points and badges as they complete their goals and improve productivity. 
Download the case study with infographic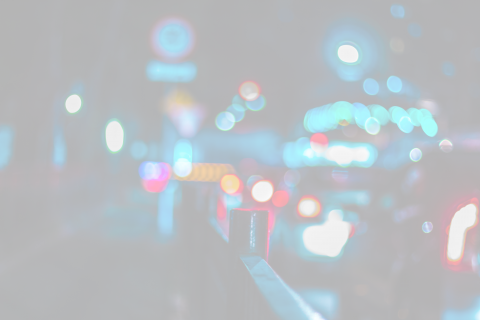 Subscribe to our newsletter