Kuwait Finance House - CRM
Retail banking
Customer Engagement (CRM)
KFH drives deeper customer engagement by putting CRM at the center of digital transformation
Sustainable business with a focus on core banking and customer-centric delivery is the goal of Kuwait Finance House (KFH). This means that the bank relies on advanced customer relationship management activities that put customers at the center of everything that they do. 
The successful implementation of the VeriTouch CRM solution has resulted in rich customer experience which has in turn driven improved customer retention and issue resolution. Delivering an outstanding customer experience across all sales and support channels, is the route to long-term growth and success. To KFH, customer-centric means improved customer experience and engagement for meaningful relationships. CRM is the tool that helps KFH achieve this.
Reducing complaint resolution time from 17 days to just 1 day
To support its customer-centric focus, KFH rolled out VeriTouch, a banking CRM solution built on top of Microsoft Dynamics that would allow the Bank to start improving customer service, keep customers happy and measure early successes. 
Initial results are encouraging. In customer service, responsiveness is key and by automating formerly manual processes, KFH reduced the complaint resolution time from 17 days to just 1 day. The CRM system helps KFH handle complaints effectively and turn complaining customers to happy and loyal customers. This reduces churn on one hand and opens up cross-selling and upselling opportunities on the other. Another important factor in the customer experience is the call response rate which has improved significantly with the new CRM system.  
Similarly, easily available customer information helped the bank to decrease the time spent by support teams evaluating credit card requests and approving them. Customers can now get approved more quickly and easily without having to wait for a long time. 
KFH was also able to implement completely new initiatives that drive a world-class customer experience. The CRM system is used to manage customer surveys. Any responses with low ratings, automatically results in a new customer support case as if this was a complaint. The complaint is subsequently addressed immediately time thus reducing customer friction. This way, the bank uses poor customer feedback to follow up and understand customer challenges. This is also a great way to collect valuable direct feedback from customers to improve insight into how to improve customer service. 
The CRM system is a powerful tool for retention as it helps to build on what's really important - relationships. KFH has geared up to detect the signs that a customer is trying to leave for a competitor and manage all customer engagement activities that might persuade them to stay. KFH now better understands the customers' reasons and the retention efforts are much more focused. This resulted in improved retention levels. Following the implementation of VeriTouch, KFH has incresead the customer retention levels.
CRM sales contribution share grew from 1% to 20%
VeriTouch CRM solution is specifically tailored to support and enhance KFH's sales efforts and needs. It enabled the bank to implement a lead management process that results in improved effectiveness. The system is used by sales staff as well as for campaign management and generating leads. The leads are collected through several channels, including the call center, social media and the corporate website. This gives the sales team a powerful Omni-Channel customer management environment within which they are able to prospect, manage their interactions with contacts, record activities and ultimately close more business opportunities. 
VeriTouch also serves to improve upselling efforts by providing an intuitive and insightful 360-degree view of the customer that uses customer segmentation, demographics, financials, and product holdings as well as past interactions to recommend the best next action in the sales process.
KFH has become much better at measuring the return on investments in sales efforts and it can now see that CRM's sales contribution share has increased from 1% to 20% over the last two years. This clearly shows how central the CRM system is to the entire customer journey, from lead generation and sales to customer service and retention.
Complaint resolution time reduced from 17 days to just 1 day

 

CRM sales contribution share grew from 1% to 20%

 
CRM to be one of the pre-eminent tools for the bank
KFH has ambitious goals for the future and plans to upgrade to Dynamics 365. There are several reasons behind this decision to upgrade to the latest version, chief among them being performance and user experience.  As the importance of the CRM system in the organization grows, users want improved customer experience and faster performance, so they can interact with and respond to customers more quickly. 
To drive productivity, the focus is on automation across several processes and workflows in sales and services. This will allow the bank to implement SLAs for services that employees then need to deliver.
As KFH rolls out new advanced user interaction channels, the CRM system needs to adapt to manage customer service activities and give the sales staff an edge over competition. In addition to online and social media channels, the bank is also deploying XTMs with the ability to make video conferencing calls and request products such as financings. 
KFH looks to decrease average waiting times and ensure customers spend less time in its branches. The way to this goal leads through by increased process automation which is where CRM also plays an important role. The long-term goal is to significantly increase the number of transactions driven through CRM and reduce the number of screens accessed by users as they work; a plan to move from 10 screens to just 2, one of which is CRM.
The goal is to have CRM used by relationship managers, branches, direct sales, car showrooms and operation teams (retail support, treasury, corporate).
Download the case study with infographic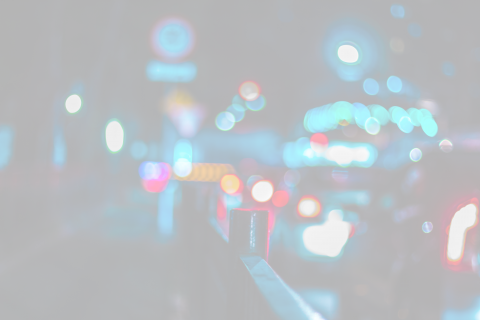 Subscribe to our newsletter