VakıfBank - Doorstep Banking
Retail banking
Customer Engagement (CRM)
VakıfBank has tripled the size of the branch network with Doorstep Banking
One of the largest banks in Turkey in terms of customer numbers, VakıfBank aims at leveraging savings to grow the country's economy with modern banking practices. The bank is focused on growing relationships through fast and local decision making that is focused on customers instead of individual products. By deploying a tablet application to support its mobile sales force, the bank has grown market share, gone completely paperless and increased the speed of processes, such as loans by 8 times.
The bank is focusing on getting closer to its customers by adopting and implementing initiatives such as doorstep banking to bring services to people's homes and places of work.
Doorstep banking has emerged as an alternative to traditional approaches to maintain relationships with its customers. Its Direct Sales Team (DSA) is an important piece of this puzzle and used to rely on paperwork and manual data entry while lacking access to customer information or upselling and cross-selling opportunities. By implementing a proactive approach, the bank has processed over 600,000 new applications for different products, a customer segment that might otherwise be left to the competition.
We are now able to monitor, manage and support our sales agents and portfolio managers visiting our clients more effectively. Our Agents aren't waiting for local customers to come to the branch occasionally. They're going after these customers where they work and increase customer engagement. We wanted to ensure transactions could be made without the need of visiting the branch. Now, Direct Sales Team can deliver enhanced banking services across the country in line with our vision. We're here-Where you need us to be, said Mehmet Serhat Keskin, CRM Manager at VakıfBank.
Once the direct sales agent's appointment is set, the agent pays a visit to the customer. Following the necessary security checks, the customer can do many banking transactions such as personal loan application just with a digital confirmation.  Direct sales agent provides the convenience of carrying out %90 of banking transactions at the customer's doorstep quickly and efficiently thanks to the tablet application while the customer enjoys hassle-free banking experience. 
Dawn of a New Delivery Channel
When making technology investment decisions, VakıfBank relies on the strategic goal of ensuring IT infrastructure supports its marketing efforts. To ensure that, it decided to start providing direct sales team employees with tablet computers that would enable them to sell products and give them with a single view of the customer while also providing the ability to monitor employee performance.
After researching the market situation, VakıfBank found that VeriPark had already worked on similar projects and its approach to channel management in multichannel banking solutions was a key selling point.
We were excited by a client looking at a new delivery channel for banking services and were happy to work on the project. We see this as the dawn and coming of new delivery channels, such as doorstep banking and we are well positioned to provide the software and technology to support it, said Ozkan Erener, CEO, VeriPark.
VeriPark and VakıfBank worked together to develop an iPad application for the Direct Sales Team. The application provides 360-degree view of the customer as well as a large number of banking features and products. The team also focused on creating an offline mode that makes it possible to save banking applications locally and then synchronize them to banking systems later. The application also offers a task management system for direct sales agents and location tracking to improve performance monitoring.
Tablet Application Covers 90% of all Retail Operations and Used by 2,400 Direct Sales Agents
The application is used by 2,400 Vakıfbank employees all around the country. In addition to improved information about customers, sales agents can now register new customers and offer a large number of services and products such as consumer loan application, credit card application, account opening and directing customers to use mobile and internet banking to perform their banking transactions. The iPad application covers about 90% of all retail banking operations, meaning that banking is now really delivered to the customers' doorstep.
Customers can now carry out their transactions instantly and without having to wait. This has resulted in significant increase in customer satisfaction and productivity. Another important factor driving customer satisfaction is the ability to communicate directly with sales agents & portfolio managers. 
Digital approval is also an important aspect of the solution as it enables customers to use a web browser or mobile phone to approve contracts for products, such as personal instalment loan, overdrafts and electronic tolls. Digital approval has increased the quality of services offered to customers while the bank saves time and drives cross-selling efforts.
100% Digital Processes for Faster and Paperless Delivery of Services
The DSA application makes it is possible to assign location-based assignments to the field sales teams and to enable the field sales personnel to move to the assigned locations and check the assigned tasks effectively through the application check-in. Customer visits made by sales staff can now be managed more efficiently resulting in performance gains and improved employee satisfaction.
The solution meets the high security requirements of VakıfBank by using VPN connections and encryption while also ensuring photos captured by tablet device are not stored locally to prevent attackers from acquiring them. DSA application is integrated with the bank's CRM and DMS systems, loan and card systems and other transactional systems, ensuring it supports the bank's omni-channel delivery strategy. 
DSA continues to contribute significantly to the profitability of our bank, delivering a return on investment in a very short time. The integration of technology in sales and marketing activities has had a positive impact on our brand and has grown our retail banking market share. DSA also drove digitalization of our retail loans, which are now 100% digital, meaning that our retail loan process is 8 times faster and does not require paper anymore, said Keskin.
New applications for different products in 18 months

8 times faster loan processes

Personal loan applications every day
Download the case study with infographic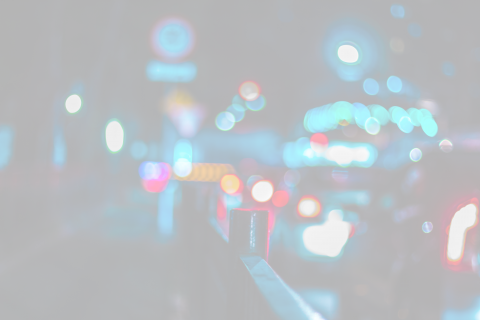 Subscribe to our newsletter