Ziraat Bank - Mobile Wallet
Retail banking
Omni-channel Delivery
Ziraat Bank improves millennials' access to financial services via Mobile Wallet
Ziraat Bank is one of Turkey's oldest and largest banks serving 30 million customers in 20 countries worldwide, operating over 2,000 branches and 7,000 ATMs. As part of its digital transformation, Ziraat Bank focused on expanding its reach to young professionals and millennials in particular. This is a growing market segment that is especially responsive to digital and mobile experiences rather than traditional banking services. By offering digital banking services, as preferred by this segment, the bank would lower its cost to serve and the cost of KYC.
The bank also took into account the change in customer behavior: the transition from plastic payment to digital payment while keeping up with the global trends that strongly demonstrates the increase in mobile wallet usage. The bank identified the launch of its latest products – a two-in-one credit and debit card – as an ideal opportunity to roll out its innovative payment and digital credit card solution as well. The goal was to deliver an integrated and seamless mobile user experience that supports an innovative card product.
Bankkart Combo – All in one debit and credit card
In 2017, Ziraat Bank began developing Bankkart Combo - a two-in-one combination of debit and credit card. As the first product of its kind in Turkey, this integrated product offers a credit card on the one side and a debit card on the other. The contactless card has two separate CVV's and delivers a host of benefits. In addition to selecting the type of card to use, customers may pay in instalments, opt for a payment holiday and participate in campaigns for discounts from various retailers.
Mobile Wallet as the perfect solution: payments on the go
As a bank on its way to digital transformation, Ziraat Bank already operated a popular mobile banking application and online branch. However, to support the advanced new combined card and expand the reach of its financial services as much as possible, it began developing a Mobile Wallet, a mobile banking application that would provide users with advanced personal finance features.
We wanted an application that would enable users to take advantage of all the privileges of the Bankkart world with Bankkart Mobile, and keep track of your card details and expenses, said Gökay Darcan, Program Manager, Ziraat Bank. We partnered with VeriPark as they convinced us with their previous work and the references they provided for mobile banking solutions.
The solution was implemented using the Mobile Wallet module running on VeriChannel, a secure and unified platform that enables companies to serve their customers across multiple customer touch points. The application is delivered on iOS and Android mobile devices and is customized to each platform to deliver the best possible native user experience, including notifications and NFC payments. As part of the broader ecosystem, it also delivers simplified enrolment in just three steps to bring the bank's services even closer to its customers.
More than a payment tool
Bankkart Mobile provides a host of attractive features that improve both the availability of financial services as well as drive financial inclusion and purchasing power of consumers. Customers can use it to quickly arrange payments in instalment, apply for microloans or even payment holidays when needed. The platform also delivers loyalty program benefits, such as discounts and loyalty points collected through purchases. Users can use the application to quickly enrol in various promotional campaigns, such as receiving credit for gasoline purchases, discount for shopping at an online store. 
Bankkart Mobile is a personal finance hub that enables users to access different kinds of financial tools, such as budget and expense tracking and spending threshold alerts which helps users improve how they manage their money by making better financial decisions. Other interesting features include P2P payments and the ability to report suspicious activities or a stolen card.
Successful roll-out: 400,000 downloads, 300,000 campaign enrollment
We've achieved over 400,000 downloads on Google Play and Apple Store and reached 300,000 campaign enrollment in a very short time, said Darcan. Our customers love Bankkart Mobile, which is underscored by their positive comments on these stores. We've successfully supported the launch of the most advanced payment and credit card on the market with a state-of-the-art mobile solution that is more than just a Mobile Wallet."
Ziraat Bank continues to expand its Bankkart Mobile offering. One of the newest features that is rolled out is NFC payments. Users have the ability to make payments with their smartphone via the app. Advanced features like this will continue to appeal to millennials who are looking for simple and seamless banking services. 
University students access to loans as well as financial services

Downloads on Apple Store and Google Play

Campaign enrollment in a very short time
Improving millennials' access to financial services
​In addition, the launch of the new card was a great opportunity to broaden our reach to a new target group that no longer relies on branches for their banking, explained Gökay Darcan, Program Manager, Ziraat Bank. It gave us an opportunity to reach millennials and young professional where they are – online and on mobile devices. However, we needed to deliver value through advanced financial inclusion features, such as financial budgeting, easy payment plans and campaigns that drive spending and loyalty. 
With its expanded offer, Ziraat Bank is targeting 800,000 new university students in Turkey who take out government loans each year through Ziraat Bank to pay for their studies. The bank will drive their financial inclusion by providing 800,000 freshmen with access to loans as well as financial services.
Download the case study with infographic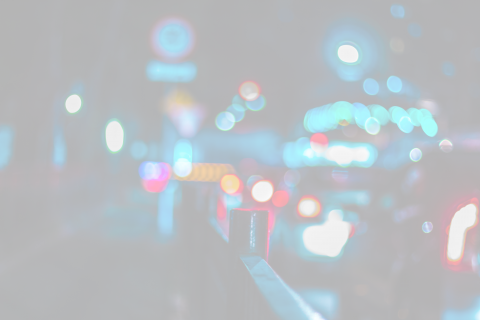 Subscribe to our newsletter