Insurance
Customer Engagement (CRM)
Aksigorta improved complaints resolution time by 40% by using Dynamics CRM
Established in 1960, Aksigorta offers a broad selection of health, travel, motor, compulsory earthquake, business package and liability insurance products. Building on tradition with a focus on evolving in line with customer needs, the company realized that it needs to transform to capture the digital wave sweeping the insurance industry. "We are a leading insurance company serving three million customers in the non-life insurance segment. Unfortunately, insurance systems are built on conventional and conservative pillars," said Metin Demirel, CIO, Aksigorta. "This mode is not sustainable for the future, so we are embedding customer, digital and innovation into our company DNA."
With 770 employees, it operates through 16 regional headquarters, over 2,500 independent agencies, 990 Akbank branches, 69 brokers and 3.600 contracted institutions. Aksigorta works to offer personalized insurance solutions that enable its customers and their families to be confident about the future. In 2011, the company partnered with Belgian global giant Ageas, which owns 36% stake in Aksigorta AS to fuel growth in a market expanding at an annual rate of 14%.
Digital Transformation Through Advanced CRM
Among the most critical digital transformation projects was to deploy a Customer Relationship Management system that would provide a centralized system for managing customer complaints and service requests. The goal was also to automate specific parts of the experience, improve cross-sell and upsell capabilities, gain insight into customer journeys and provide the ability to connect to 3rd party systems. The company focused on delivering a unique and convincing customer experience and improved service levels.
The insurance company was aware of the challenges related to changing the product and process-oriented approach in the in-house system and the issues on-premise systems have with upgrades. After evaluating available solutions, Aksigorta decided to implement VeriPark's VeriTouch CRM solution. This is a cloud-based operational CRM solution for financial institutions designed to address the insurances needs for acquisition, retention, up-selling and cross-selling. It is based on Microsoft Dynamics 365.
We know digital technology is a new market force that is driving a massive change in consumer expectations. However, it requires a different set of skills, culture and measurement, said Metin Demirel. On this perspective, we strongly believe it is time for Aksigorta to implement future state target Customer Relationship Management model to support the improvement and transformation of our customer services.
VeriTouch Delivers a Feature-rich Insurance Industry Solution
Aksigorta started to consolidate the data from the organization's back-end systems and digital channels and provided a unified front-end with standardized processes to serve customers efficiently.
VeriTouch brings several features that serve Aksigorta on its journey to becoming a customer-centric organization. A single platform delivers proposals, policies, interaction history, workflows, after-sales support and operations, CTI integration for inbound & outbound calls, telemarketing performance analysis, call center applications, sales channel 360 and sales representative 360 with mobile usage capacity.
The solution is designed to be customer-focused and from the moment we started using the solution, it forced the company to become customer-focused.

Quote bg plain.png
Increasing Call Handling Capacity by 35%
Aksigorta now operates a powerful platform that delivers improved customer insight.
Before, there was no 360-degree view where all customer information would be centralized on a single screen, Meral Oral, Aksigorta Call Center Operations Executive. Now, we can easily recognize customers as they contact us and see their journey. We deliver an uninterrupted, Omni-Channel experience that contributes to customer satisfaction and loyalty.
Results delivered by Microsoft Cloud Technology and VeriPark's Unified Front End speak for themselves: call center agents spend less time switching between application screens, resulting in an increase of total number of calls. For example, in July 2016, the total number of the calls handled by call center agents was 18,200. In July 2017, however, the same number of call center agents handled a total of 24,515 which shows an improvement of 35%. Aksigorta also enhanced customer experience by improving complaint resolution time by 40%. Call center automation resulted in better service quality and speed, which in turn drive customer satisfaction and loyalty. 
360-degree visualization means that customer only tells their story once and that Aksigorta learns about their customers with every interaction. Not only does this mean improved knowledge but it also opens up new cross-sell and upsell opportunities. For example, when a customer calls about renewing earthquake insurance, detailed knowledge means that an agent can also offer pet insurance.
With VeriPark offering many CRM and digitalization capabilities, we could raise our customer relationship management to the next level, said Metin Demirel. VeriTouch is built on Dynamics 365 in the cloud, helping us to recognize customer interactions and their journeys with a 360-degree single view. Overall, this has improved customer loyalty as we deliver an uninterrupted Omni-Channel experience.
The project also won the Silver Stevie Award for the Best Use of Technology in Customer Service, which praised Aksigorta's newfound ability to grow digitally and transform existing ICT environments by improving efficiency within direct and indirect distribution channels.
Total number of the calls handled by call center agents increased by 35%

Enhanced customer experience by improving complaint resolution time by 40%

Positive Customer Experience Index (PCEI)

Total number of inbound calls handled increased by 63%
Download the case study with infographic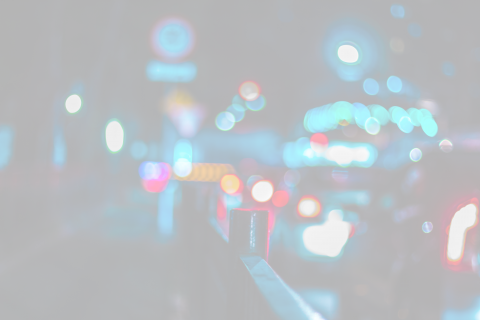 Subscribe to our newsletter