Alternatif Bank - Omni-channel Delivery
Retail banking
Omni-channel Delivery
Alternatif Bank increases productivity on both assisted and direct customer channels by 85%
As part of its digital transformation project, Alternatif Bank was looking to create a single framework to drive its Omni-Channel delivery strategy and address rapidly changing customer requirements as a top priority. The bank was also aiming to deliver excellent and consistent operations in each channel and have one platform to offer rich, relevant and engaging experiences across all customer touch points. This would also result in substantial cost savings as well as numerous other benefits, such as reduced time to market and seamless customer service.
We were looking to deploy a single framework for all digital channels, including online banking, mobile banking and call center," said Esra Beyzadeoglu, CIO of Alternatif Bank. "Before the start of the project, we were using a more than ten years old legacy framework that made it too costly to deploy new technologies and develop new solutions.
One single framework to drive consistent customer journeys
The bank made the decision to implement VeriChannel, a unified Omni-Channel delivery platform to have richer channel coverage. The platform enables organizations to create and drive seamless and consistent customer journeys across multiple touchpoints. With VeriChannel, VeriPark provides an Omni-Channel solution to deliver Alternatif Bank's mobile banking, online banking, contact center, direct sales agent, and branch front-end functionalities.
During the implementation, a unified Omni-Channel platform was deployed to create a single business layer. On top of this platform and as an extension to the out of the box banking processes, the bank's developers can configure and build additional services and user experiences. With the back-end system, the bank can effectively work on user interface elements and visual screens and forms.
Develop once, deploy to all channels 
"We carried out the full implementation of VeriChannel for all our channels – 3 assisted customer channels including Branch, our Employee Mobile App for Banking (Mobilnext), Contact Center and 4 direct customer channels including Retail Internet Banking, Corporate Internet Banking, Mobile Banking and ATM. They are based on the same code base and provide a seamless experience in the front-end. Additionally,  all of our channels are managed from a single back-office application including content, authorization, authentication, limits and approvals" said Esra Beyzadeoglu, CIO of Alternatif Bank. With the new framework, Alternatif Bank will be able to increase their productivity by 85% on both assisted and direct customer channels. 
All of our channels are based on the same code base and provide a seamless experience in the front-end. Additionally,  all of our channels are managed from a single back-office application including content, authorization, authentication, limits and approvals.

Quote bg plain.png
Customer onboarding time reduced to 5 minutes
Customer onboarding is one of the areas of operations that was renewed significantly with the new system.  The new digital onboarding process reduces the time required to capture and store customer information to 5 minutes. The entire process is carried out using only 2 screens instead of 10 before the new structure. Alternatifbank also managed to reduce the number of customer signatures needed from 5 to just 2.
One of the main benefits of moving to a single solution is the ability to deliver a full and integrated omni-channel user experience. VeriChannel delivers fully responsive and adaptive user interfaces. For example, a customer can start the credit card application process on his phone and then complete it at a branch. The process is entirely seamless and fully digital. 
Digital onboarding also drives sales of banking products, such as credit cards, which are now available across all channels.  During the onboarding process, employees are shown product sales screens, where existing products are shown together with usage information, driving improved upselling and cross-selling campaigns. The process is also much faster. Instead of having to wait for a debit card, customers will receive a no-name card that they can start using right away, removing friction from the buying experience.
65% Reduced Time and Efforts to Launch New Channel Features
Using a single framework for all channels also results in substantial cost savings, since unified business logic means that it does not need to be implemented for each channel separately.
We see a reduction of up to 65 percent in development efforts," said Esra Beyzadeoglu. "The single environment facilitates our work and allows us to move faster and more efficiently.
Accelerating change and improving responsiveness is one of the main goals of the bank's digital transformation and moving to a single omni-channel platform has delivered on this goal. The company is now in the position to deliver new solutions up to 65 percent more quickly than before. 
Safer integration and readiness for open banking
Another benefit is the ease of integration.  Due to legislative and regulatory requirements, Alternatif Bank needs to connect to specific government systems. This requirement has already been implemented in VeriChannel. The bank is also working with several Fintechs that need to connect to its systems. VeriChannel's framework is easy to use and integrate, which is great news for customers who can access innovative solutions developed by third parties.
85% increased productivity on assisted and direct customer channels

Cost & time to market of new channel development reduced by 65%

Customer onboarding time reduced to 5 minutes

2 screens instead of 10 screens for customer onboarding
"The Best Digital Banking Transformation" award-winning solution
The delivery solution allowing to serve customers across multiple customer touch points earned Alternatif Bank the Best Digital Banking Transformation Project award at the IDC Finance Technology Awards 2018. The IDC Finance Technology Awards honor the achievements in industry technological innovations in Turkey.
The Omni-Channel framework will allow Alternatif Bank to deliver on its digital transformation strategy and continue creating new channels and touchpoints that provide customers with a seamless and consistent experience across all channels, physical and mobile.
Download the case study with infographic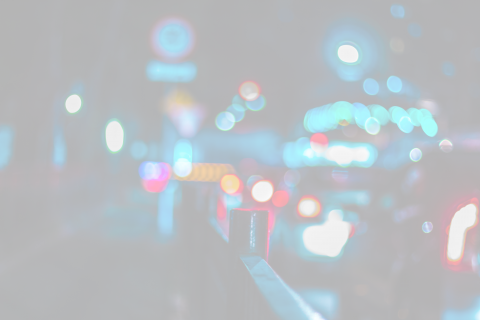 Subscribe to our newsletter