Insurance
Customer Engagement (CRM)
AXA Gulf uses CRM to increase conversion and renewal rates
AXA Gulf is a customer centric insurer serving over one million customers in the highly competitive markets of UAE, Oman, Qatar and Bahrain. As such, AXA Gulf is highly aware of the importance of comprehensive customer data to meet customer needs and boost business performance, and a Customer First focus has always been at the Core of AXA's values. They also recognize the need for a robust CRM system to achieve a smooth, seamless experience for their customers across all channels.
Before we implemented VeriPark's VeriTouch CRM solution built on Dynamics 365, we didn't have a full picture of our customers' activity, explains Carol Lee, Head of Direct Sales Retail & SME at AXA Gulf. To serve our customers effectively, we needed to know which of them held multiple products with us and their preferred distribution and communication channels. In short, we wanted a single view of the customer, so we could optimize our sales leads, marketing campaigns and customer experience.
AXA Gulf also wanted to streamline their internal processes. They relied previously on manual workflows, resulting in inconsistencies when capturing information and limited capability to analyze data. That made it difficult and time-consuming to implement and measure marketing and sales activities.
The company didn't have a complete overview of their customers' activity across all different distribution channels. The management of online leads was done on a manual basis which was time consuming and created difficulties in accurate reporting of campaign successes and outcomes.
Dynamics 365 & VeriTouch had all the functionality we were looking for
AXA Gulf's objective was to have one single platform to manage customer sales and service in an omni-channel way. They wanted to improve the quality of both customer data and customer servicing, to be able to follow up on leads and prospects in a timely manner while increasing the conversion rate. To achieve this, AXA has chosen Microsoft Dynamics 365 & VeriPark's Customer Engagement (CRM) Solution, VeriTouch. "Dynamics 365 and VeriTouch in particular had all the functionality we were looking for" said Cedric Blanchet, Head of Corporate Platforms at AXA Gulf. "It had acquisition, development, retention and loyalty capabilities covering the entire customer journey, all in one solution." Within the scope of the project, following modules were implemented: Single View of the Customer (retail, corporate and broker), Complaints & Service Requests, Contact Center, Sales Management, Marketing and Campaign Management.
They reviewed all their system and process designs and capabilities in phase 1 of the project and ran a soft launch of the new VeriTouch-Microsoft Dynamics 365 system. In phase 2, they enhanced the system with user feedback. This inclusive approach ensured an almost 100% utilization of the system by 600 team members across all four target countries; Oman, Qatar, Bahrain and UAE. By providing a single interface across multiple applications, they improved employee experience significantly. Their CRM is now an integral part of their automated workflows; ensuring they can quickly and easily monitor productivity, turnaround times, process and compliance governance, and service improvements.
AXA Gulf has reduced customer onboarding time by almost 40%
​Onboarding new corporate and SME healthcare clients is a complex and time-consuming process. For AXA Gulf, it used to take many days to complete given the previous manual cross-functional workflows and communications and the complexity of the required steps such as documents which are prerequisites to onboard a given client. Now, with all the workflows streamlined, automated and data and documents stored in an arranged and structured manner, and after applying multiple process wastes reductions, AXA Gulf has reduced the time it takes to onboard a new client by almost 40%. "Using CRM as a part of our customer onboarding process is truly a game-changer. It empowered us to leverage the data to offer a smooth, intuitive client experience starting from the very beginning of their journey. It also helped us to improve onboarding experience and our cross-functional processes." explains Mohammad Al Qahtany, Senior Transformation Manager, Healthcare at AXA Gulf.
Conversion rates have increased from 6% to 26%
Now that AXA Gulf's online platform is linked to their CRM system, they can distinguish between cold and warm leads. They have an automated workflow to alert agents when customers request quotes, so they can follow-up with customers who are shopping around online. This has increased online conversion rates from 6% to 26% just in a one-year period.
Another successful marketing initiative is their 'win-back' campaign. Here, the CRM system flags lapsed customers and instigates a 'win-back' campaign call. As a result, conversion rates have increased from 38% in 2018 to 52% in 2020.
Automated workflows have boosted renewal rates
CRM now plays a major role in the daily activities at AXA Gulf. The company has automated renewal workflows for retail customers built into their CRM. For example, customer emails are automatically sent 60 days before the renewal date. Follow up calls are automatically assigned to individual agents and managers can monitor progress. 
They can schedule calls to coincide with when customers are most likely to be available. Email content can also be personalized and updated quickly – all within the one workflow. As a result, AXA Gulf has increased renewal rates by 5% over the last year.
Automation has also improved the renewal processes for corporate and SME clients. Previously, AXA Gulf had to manually prepare and send renewal documentation, in a specific format, to each client or broker. This was a time consuming and labor-intensive process.
Now, the CRM system alerts the relevant team so they can start working on renewals in a timely manner and ensure they meet their client and broker KPIs or SLAs. Management reporting has also been vastly improved; each team can see the number of quotations issued, the customer status and communications flows. This is all helping the sales teams to work collaboratively and effectively.
Conversion rates increased from 38% to 52%

Customer onboarding time reduced by almost 40%

 Online conversion rates increased from 6% to 26% in 1 year

 Renewal rates increased by 5%
Future Plans
​AXA Gulf's future roadmap consists of approximately 100 projects to extend their CRM functionality with an on-premise version of their CRM. This will ensure their CRM system covers 100% of the activity in all four target countries. They are also implementing additional marketing monitoring functions with an ambition to use their CRM to manage their entire marketing campaign cycle.
Further ahead, they are already making plans for transitioning to CRM in the Cloud and on mobile, to increase its reliability and be aligned with the AXA Gulf Move to the Cloud strategy.
"AXA Employee Benefits Partner of the Year" Award
AXA Gulf's IT team was delighted to win "AXA Employee Benefits Partner of the Year" in 2019, after other employees voted for it as the team that has added most value to the healthcare business.
About AXA
AXA, one of the largest global insurers, is a worldwide leader in Insurance and Asset Management with a purpose of empowering people to live a better life. In the Gulf region, AXA has been present for 70 years, offering a wide range of insurance products and services for corporate, SME and individual customers.
AXA in the Gulf is one of the largest international players in the GCC, covering the UAE, Oman, Bahrain and Qatar markets, with a workforce of over 800 employees, 25 branches and retail shops region-wide and over 1 million customers. With a range of products and services tailored to each customer, covering property & casualty insurance and life & health insurance, AXA in the Gulf is a multi-lined one-stop shop insurer.
Additionally, AXA is focused on helping the world better face climate risk, whilst also extending protection and risk knowledge to the public, in an effort to contribute to global economic development and become a trusted partner for customers in the region.
Recognized as a leading insurance brand, AXA has been winning several awards for its quality of services and products. For more information visit www.axa.ae.
Download the case study with infographic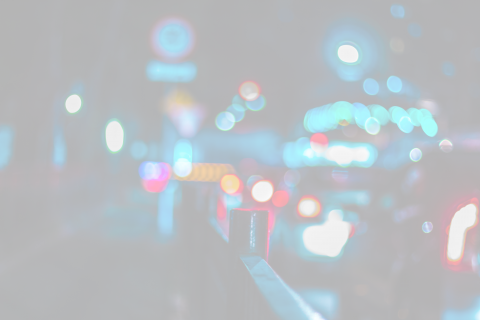 Subscribe to our newsletter