Retail banking
Corporate banking
SME banking
Customer Engagement (CRM)
Alternatif Bank engages customers and employees with VeriPark's CRM for Banking solution VeriTouch
Alternatif Bank aims to be the preferred bank in Türkiye by providing seamless physical and digital services to customers. In 2018 Alternatif Bank launched a new CRM Unit and undertook an extensive review of its strategic needs.
At the time, it stored its customer data in various siloed systems, which meant employees had to switch between multiple applications to find relevant information when serving customers.
Alternatif Bank set out to identify a single, centralized CRM platform that could organize leads, customer information, account details, and sales opportunities. They reviewed four products and decided that VeriTouch, VeriPark's flexible banking CRM solution built on Microsoft Dynamics 365, met all their needs.
The bank was already working closely with VeriPark, having implemented VeriChannel as their omni-channel delivery banking platform. They could fully integrate VeriTouch with this platform and then quickly and easily customize and release new CRM functions to meet changing business needs. 
Customer information is accessible and in one place
Before implementing VeriTouch, Alternatif Bank could not store and track all its marketing information and activities in one place, which made managing the entire marketing campaign lifecycle a challenge. Its teams were using Excel to track every lead generation step manually, which was time consuming and made it difficult to respond to customers' needs. The teams needed to see different views of the same picture, but this spreadsheet approach could no longer handle the sheer volume and complexity of information.
VeriTouch offered them the necessary single platform and a robust infrastructure to create campaigns, generate target lists and customer segments, and trigger and execute campaigns across channels. Now the bank's Portfolio Managers, Branch employees, and Head Office users can all see a 360-degree view of customer data and activities effortlessly with VeriTouch's personalized CRM dashboards. This enables them to serve their different audiences, both prospects and customers, more efficiently and effectively.
The seamless integration between VeriTouch CRM, VeriChannel and our other banking systems has been instrumental in improving the efficiency of our operations.
Executive Vice President, Information Technologies & Operations, Alternatif Bank

Quote bg plain.png
Overcoming challenges in customer relationship management
VeriTouch has simplified workflows for Alternatif Bank by streamlining and automating the creation and uploading of product offers, tasks and alerts. In particular, the bank can use the bulk task upload feature to meet the needs of different business lines. This has included uploading over 200,000 tasks to the CRM system for easy access and real-time tracking by its branches.
With all these capabilities, Alternatif Bank can now personalize offerings to target audiences that help convert them into customers and so increase margins. 
The bank can also use VeriTouch to run competitions for employees. These are open for people to enter individually or together with colleagues. They have proved an excellent way of encouraging collaboration, creating healthy competition and strengthening team spirit, which is particularly important in challenging times.
CRM frees up time to streamline sales
Portfolio Managers don't have to switch between applications now and access all their customers' information in a single 360-degree view. They can also plan all their activities on a daily, weekly, and monthly basis. This has freed up 45 man-days a year to streamline sales and pursue cross-selling or upselling opportunities. 
The Branch Portfolio Managers and Central Sales teams have increased their sales performances significantly. They have uploaded more than 150,000 product offers to the CRM system, generating an 11% sales success rate. They have also uploaded more than 5,000 business prospects to VeriTouch and acquired 3% of them as customers. 
Another benefit is satisfied employees. VeriTouch has given Branch Managers, Head Office and operational users greater ownership of the customer relationship through the ability to monitor and analyze customers more holistically. This improves employee satisfaction and motivation because they can now contribute directly to organizational success. 
VeriTouch CRM also acts as a knowledge base for the institutional memory. This eliminates the risk of missing essential customer details and activities when team members are out of the office, off sick or on vacation. The real-time dashboards and reports also allow Head Office and Branches to monitor performance simultaneously.
The new Alternatif Bank strategy pays off for all
Thanks to VeriTouch CRM, Alternatif Bank can now clearly see the big difference between the old and new way of working. It is already reaping the benefits of a unified front-end with standardized processes to serve customers. This is resulting in a significant increase in customer engagement and business efficiency.
Employees can now instantly access a 360-degree view of each customer's history, demographics, product ownership, activity status, documentation and other basic indicators. They can also see the product offers, tasks, and alerts for individual customers so they can provide a personalized service, both inside and outside the bank. Customer Representatives can access the CRM dashboards on their mobile devices (such as tablets), so they can deliver an uninterrupted service to customers even when they are out of the Branch. 
Using the Customer 360 dashboards to target and tailor offerings to specific customer types has led to a marked increase in customer satisfaction. This is expected to increase sales to individual customers, so supporting the bank's efficiency and customer-oriented business strategies.
Alternatif Bank no longer needs to track leads by emailing Excel files between people. Instead, everyone now actively works on one single tool to track information and interactions between the bank and its customers. This frees up teams to concentrate on building stronger bonds with customers.
VeriPark's streamlined CRM platform has delivered immediate benefits to Alternatif Bank's day-to-day business. Now this partnership is driving transformational change within the bank.
VeriPark is helping Alternatif Bank drive innovation through the business, leading to efficiency gains as well as greater customer engagement and improved employee satisfaction.
Director/Change Management and Project Governance, Alternatif Bank

Quote bg plain.png
A foundation for the future
VeriTouch is built on Microsoft Dynamics 365, which means Alternatif Bank can now spend less time working on integration. The CRM platform not only integrates seamlessly with the bank's new core banking system, VeriChannel, but also other systems. These include configuration/authorization services, data feeds, and the Credit Bureau, as well as digital channels. 
Alternatif Bank's Omnichannel CRM vision includes integrating VeriTouch with all its channels to create connected customer journeys, as well as adding new functions to the CRM dashboards. VeriTouch will be the backbone of this project; a central hub in their digitalization strategy of knowing what's happening with any customer at any given point in time. This will help transform all the bank's digital sales channels into a central value proposition engine, executing the sales and servicing rules defined by the bank for each customer segment and context.
200,000 tasks uploaded for easy access and tracked in real-time

45 man-days a year freed up to streamline sales and pursue cross-selling

150,000 product offers uploaded to the CRM resulting in an 11% sales success rate

More than 5,000 business prospects uploaded to CRM, and 3% of them acquired as customers
About Alternatif Bank
Alternatif Bank joined the Turkish banking industry in 1991. In 2013, The Commercial Bank (P.S.Q.C.), Qatar's first private bank and one of the region's prominent and prestigious financial institutions, became the majority shareholder of Alternatif Bank with 75% ownership.
Following a 3-year partnership, Alternatif Bank became the 100% subsidiary of The Commercial Bank by the end of 2016 and set off toward much bigger targets in perfect alignment with The Commercial Bank's international vision and objectives both in Turkey and abroad. The Bank completed its corporate transformation in March 2018 by maximising the interaction between the two banks, changed its name, logo and corporate identity and decided to continue its activities under the brand name of Alternatif Bank.
"As Alternatif Bank we've built our values that define our corporate culture on the principles of advisory and prudent banking. We state our values as approaching our clients with frankness, embracing our clients, breaking new grounds, working hard and coming up with a solution whenever our costumers need us." 
Alternatif Bank continues its activities in domestic and international markets by strengthening its reputation and credibility with its strong correspondent bank relations and The Commercial Bank's support.
Download the case study with infographic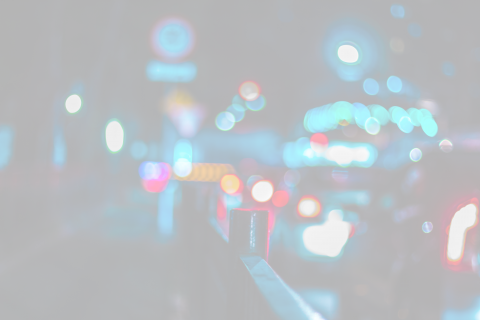 Subscribe to our newsletter